7 Skills Professional Recruiters Want in a Good Candidate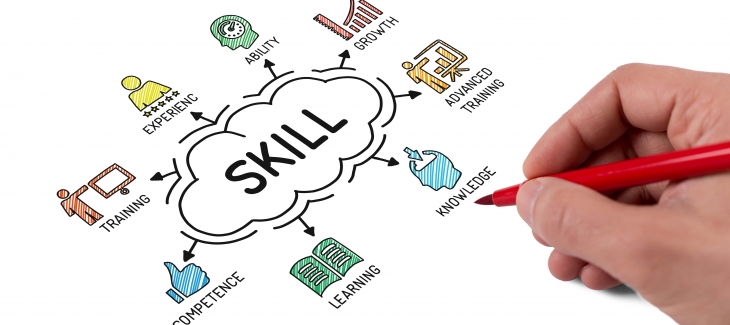 Economists estimate that between
12.6 and 26 million Americans
are currently out of work. These numbers are significantly lower than at the beginning of the COVID-19 pandemic, but they're still incredibly high.
If you're unemployed and trying to land your next gig, it's important to make sure you stand out from the crowd. An
up-to-date resume
and filled out
LinkedIn profile
can certainly help, but you also need soft skills that appeal to recruiters.
In today's highly competitive job market, you need more than the minimum qualifications. But what skills are most important to recruiters and how do you show them off during an interview?
Here's a look at seven skills that professional recruiters want in a good candidate:
1. A positive attitude. Now, more than ever, it's important to stay optimistic. On the day of your interview, show up with a smile on your face and lots of energy. A positive attitude makes you more approachable. It also shows that you can be helpful, productive, and vibrant.
2. Career-focused. When you're looking for work, it's easy to apply for anything and hope it sticks. However, if you want to grow your skill set and land a job you love, you need to think about the long term.

Recruiters want to work with candidates who have a vision. If you can continuously contribute to the company and its long-term success, you'll be invaluable. There's a reason "where do you see yourself in five years?" is one of the most common interview questions. Think about how you'll answer when the opportunity arises.


3. Passion for professional development. Are you someone who is always working to improve your skills? This certainly appeals to recruiters. You don't necessarily have to go back to school, but you should always take steps to expand on your knowledge and professional capabilities.


During your interview, let your recruiter know about the things you do to stay informed. Are there certain publications you subscribe to? Are you a member of any professional groups on LinkedIn or Facebook? Do you mentor peers or young people in your field? Don't hesitate to highlight these efforts. It shows you love your work and never stop growing.

4.
Coachability. Companies make a significant investment in the recruiting and hiring process. One study even found that on average, it costs
38% of an annual salary
to train a new hire. Therefore, recruiters need to know that you're a fast learner and willing to take instruction.
Be prepared to answer questions about how you 'learned the ropes' at previous jobs and if you're willing to accept critical feedback. It's important to receive constructive criticism with grace. If you're willing to admit your mistakes but continuously strive to do better, you're sure to stand out.


5. If you want to stand out to a recruiter, it's important to do your homework prior to the interview. Set aside at least an hour to research the company, including its mission, history, and product offerings.


If you want to go above and beyond, try to learn more about their culture. What makes the organization tick and what's important to them? You don't have to memorize everything. Use the information you collect to guide your answers and questions during the interview. Preparedness shows you care.


6. If you're reliable, you're trustworthy and dependable. You stay true to your word, regardless of the circumstances. Even when adversity is knocking at the door.


Instead of saying that you're reliable, show it through your actions. Arrive at your interview early or on-time and submit your resume and other requested documentation in advance. If the recruiter emails you, respond promptly. It's the little things that make all the difference.


7. Searching for a job in today's marketplace is full of ups and downs. When speaking with a recruiter, make sure your toughness and dedication shine through. It's likely you'll have to answer questions about past professional obstacles or challenges. Prepare a response that highlights your dedication and willingness to adapt.
Tenacity is just as important after your initial interview. Following-up regularly with your recruiter shows you're interested and engaged in the hiring process.
These are just a handful of the skills that professional recruiters look for in good candidates. If you're willing to identify your weaknesses and build upon your strengths, it's possible to make a splash, even in a highly competitive job market.
Want to make your job search even more successful? You've come to the right place. At AlliedHealthJobCafe we have a comprehensive
job search tool
and a
professional profile service
designed to help you find (and secure) the job of your dreams.
Whether you're a medical lab technician, respiratory therapist, or medical technologist, take the first step toward your next position today.