Categories
Recent Posts
Popular
Most Popular
6 Tips for Managing a Job Search While Working Full-Time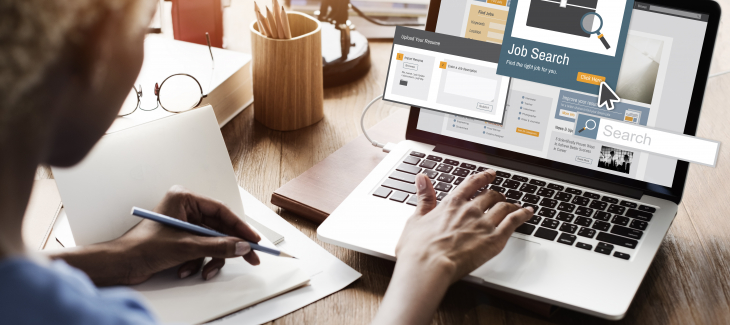 Looking for a new job is always a daunting task, but when you're already employed it can be even more so. How do you juggle a 40-hour workweek and traditional job responsibilities with family time, errands, and relaxation?


It isn't easy, that's for sure. Fortunately, though, there are steps you can take to make progress without experiencing burnout or alerting your current employer.
Do your research.
If you're tired of your current position and want to move on to something better, you might be tempted to apply for anything that aligns with your skillset and expertise. It's easy to submit your resume or LinkedIn profile and hope to hear back, but in today's extremely competitive job market, you need to be strategic.
Before applying for any position, take the time to
do your research
. Set aside an hour in the evenings (or several hours on the weekend) to really get to know the companies you plan on applying to. The more information you have, the easier it is to draft a cover letter that aligns with a specific posting. This takes time and effort, but you're more likely to get called for an interview if you've done your research.
Only look for jobs outside of work.
If you have periods of downtime throughout the workday, you might want to prevent boredom by continuing your job search. Though tempting, avoid this type of behavior. Most businesses monitor employee computer and phone use as well as online activity. If your boss discovers you looking for a new position on their time, it could end in termination. That's the last thing you want.
Feel free to scroll job boards and LinkedIn on your lunch break, but if you do, make sure to do it off work premises or from the comfort of your own home. If your schedule outside of work is incredibly busy, consider taking some time off. Scheduling one or two personal use or vacation days provides plenty of time to make significant progress.
Keep your search on the downlow.
Looking for a new job is exciting. This is particularly true if you land an interview. It's natural to want to share the good news with your co-workers, but that can also spell trouble. The more people who know about your search, the more likely that information will fall into the wrong hands.


If you have a job interview in the morning, prior to the start of your shift, make sure to bring a change of clothes. If you show up at the office in attire that's different than what you usually wear, it could set off alarms.


Make sure these rules apply to
social media
as well. A growing number of businesses monitor employee postings and activity outside of work. If you want to share something with your network, make sure to adjust your privacy settings.
Post your resume on job boards.
There are dozens of public job boards that allow you to upload and share your resume with anyone, anywhere. Recruiters and employers can quickly see your resume or profile and contact you directly with available opportunities.


Job boards also allow email and text alerts that can give you the latest updates on new job postings that you can apply to. It's a quick and easy for you to apply to jobs instead of searching.


Stay cool, calm, and collected.
If you find your dream job and make it through the second round of interviews, it's tempting to think you've landed the position, but that isn't necessarily the case. Wait to submit two weeks' notice at your current job until everything is set in stone. Until you've actually met with an HR representative and signed all of the necessary paperwork, anything can happen. Be patient with the process.
Try out resume writing/interview coaching services.
Are you applying to jobs, but it doesn't seem like you're getting responses? Maybe it's time to update your resume. If you're having trouble creating a resume or need help with your interview process, you can look for ways to improve them before you start your job search.


There are
services
that can help you look better on a resume and feel more confident during an interview. Going into an interview feeling anxious is never good. It gets you worked up and can result in not being called back or hired. Interview coaching can help you get prepared and have you ready for your next interview. If your resume is outdated and needs to be refreshed, having a professional go over it can help improve your chances of getting noticed by employers. These services can also help update things like your LinkedIn profile.
Looking for a job while employed full-time is challenging, but it isn't impossible. If you do your research, adjust your work schedule accordingly, and keep your search to yourself, good things are bound to happen.


If you're currently in the midst of a job search, you've come to the right place. At
AlliedHealthJobCafe
we have more than 4,500 open positions for people in various medical fields, including mental health, physical therapy, and phlebotomy.
Click here
to start browsing today.