6 Best Apps for Medical Professionals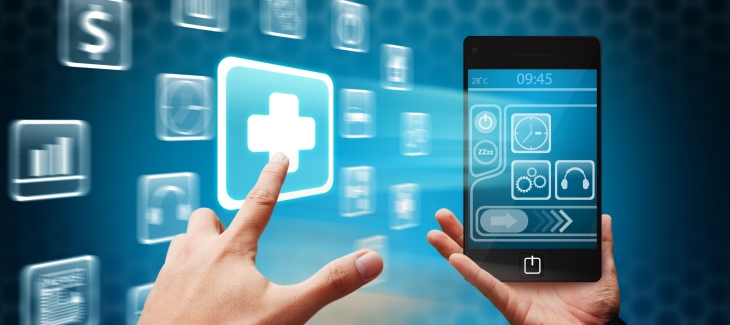 Over the last decade, mobile apps have transformed health care. They allow medical professionals of all stripes to conduct life-saving research, compare medication side-effects, or track patient progress with just the click of a button.
You're probably already familiar with applications like Medscape, Epocrates, and Doximity. But did you know there are apps designed specifically for certain subspecialties? Here are some applications you might not know about:
Apps for Laboratory Technicians
If you're a laboratory technician, consider downloading the following applications to your tablet or smartphone:
1.) Molecular Probes Flow Cytometry Reagent Guide & Protocols. If you're a laboratory technician or assistant, this program is for you. Developed by Thermo Fisher Scientific, the flow cytometry application makes it easy to identify fluorescent reagents, protocols, and kits for both microbiology and cellular biology applications. It provides examples of data output for every product as well as instructions on calibration and set up of laboratory instruments.
2.) Halo. What if your mobile device could determine the acidity or alkalinity of laboratory samples? It might sound far-fetched, but Halo by Hanna Instruments makes it possible. Using wireless Bluetooth technology, the app turns your smartphone or tablet into a professional-grade pH meter. The wireless sensor collects real-time data, including the pH level and temperature. Once you're finished, you can group, sort, and share the test results.
Apps for Radiologists
If you're a radiologist, consider downloading the following applications to your tablet or smartphone:
1.) Radiology Rounds. Radiology Rounds was developed by Neuroglia Health Private Limited for board-certified radiologists. It allows them to upload X-rays, computed tomography (CT) scans, and MRI images for peer review. Fellow users can comment and provide opinions, allowing for more accurate diagnoses and treatment recommendations. It's like crowdsourcing for radiology.
2.) Radiology Assistant 2.0. Radiology Assistant 2.0 was created by Carl Puylaert, a Ph.D. student in the Department of Radiology at the University of Amsterdam in the Netherlands. It compiles hundreds of full-text articles and images that radiologists can study and review. Topics of interest include pediatric imaging, neuroradiology, and peripheral MRAs. The program is well-respected throughout the industry. A few years back it was named "Best App of 2019 at RSNA."
Apps for Respiratory Therapists
If you're a respiratory therapist, consider downloading the following applications to your tablet or smartphone:
1.) Zephyr Guide. Zephyr Guide is a program specifically designed for patient education. It displays proper inhaler technique for individuals with asthma or COPD. Research shows that more than 90% of people have difficulty using their inhalers. By informing patients about the proper technique, you can encourage easier breathing, better health, and improved quality of life.
2.) Respiratory Notes. Respiratory Notes is a comprehensive reference guide for respiratory therapists. The program contains various features, including algorithms based on AARC Clinical Practice Guidelines, quick-scan illustrations and tables, a pharmacology reference guide, and forms to gather patient data.
These are just a few of the apps available to medical professionals, but there are dozens more. Do you utilize apps at your job? If so, what programs did we miss that you'd add to our list? We'd love to hear your thoughts!
If you're looking for the next big career opportunity, don't forget to check out our job board. Click here to start your search today.