Categories
Recent Posts
Popular
Most Popular
Hiring For Innovation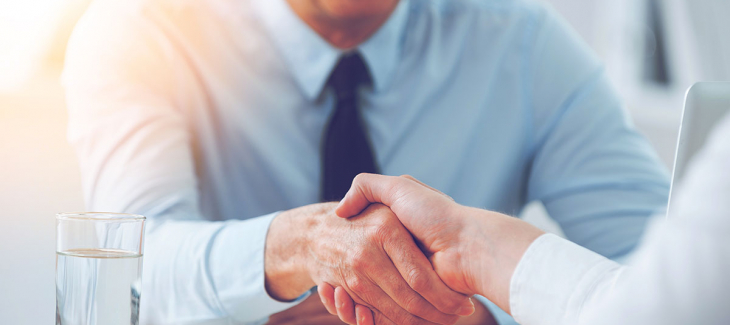 "The only constant is change." – Heraclitus of Ephesus 
Far ahead of his times, Heraclitus would be a popular philosopher if he had insight into the current state of healthcare. As we are immersed in arguably the most ever-changing time in healthcare in U.S. history, the need to employ change agents is unprecedented. Given recent trends mergers and joint ventures, advances in artificial intelligence and predictive analytics, and persistently skyrocketing healthcare costs, employers should capitalize on change or be subject to surrendering to it. 
Are you hiring change agents who will take your team to the next level? Frequently, hiring managers describe that finding the right person for the job is the most important factor in determining the future success of their team. 
Here are a few things you can think about the next time you have a candidate in your office for an interview:  
Look for evidence of innovation on the candidate's resume/CV. 
Words like "created", "developed", "initiated" will indicate that this individual is a self-starter. They likely have the internal drive to take an idea and run with this. You can ask more specific questions about the candidate's experience within the interview to gain a better understanding of their role in the process. Were they the leader or a key contributor? Were they provided a key metric to impact, or a problem to solve and they took the reigns and ran with it? 
What has the candidate done to differentiate himself or herself? 
Check out the certifications or trainings this person has pursued. Much of this information can delineate which candidates are staying ahead of the curve. Perhaps the best information can be gathered from their LinkedIn profile, where their story should be told. Have they developed a personal brand around trends in healthcare that are cutting edge? Are they contributing to thought leadership in a forward-thinking manner? 
The standard "what your strengths are?" question can tell you a lot. 
If you have an innovator in the room, they should showcase these talents by highlighting strengths that are related to embracing change, thinking futuristically, and thrive in uncertain times. Notice how the candidate responds to behavioral based questions related to change; are they enthusiastic and eager to discuss change?  
The reasons behind their motive to pursue this position can demonstrate their intentions in bringing innovation to your team. 
The "why" behind applying to any job/position is an important piece of information that you should consider gathering as an employer. This answer can tell you 1) about the person's character and driving motives and 2) how the candidate feels about new opportunities should their position be a newly approved service line/role in your department. 
When looking for your next great hire, your "innovation radar" will be ready to go. Bringing change agents onto your team will positively influence your strategic goals and allow your organization to remain on the forefront of changes in healthcare.