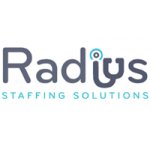 Radius Staffing Solutions
Radius Staffing Solutions
Fort Lauderdale

,

Florida

,

United States
Fort Lauderdale

,

Florida

,

United States
Company Information
Radius Staffing Solutions operates as a boutique Permanent Recruiting Firm and searches on a contingent level. Radius' differentiator is credited to our proprietary candidate database, consultative digital-footprint, and a competitive-advantage over the corporate operations. Today, our partners are getting the competitive-edge within talent recruitment.
At Radius Staffing Solutions, we take pride in the talent we represent for permanent healthcare staffing opportunities. We do everything in our power to make you feel more than just a number – because you are! Our experienced Recruitment team is niched within each core competencies, allowing the conversation to flow and focus more on your personal and professional "whys".
Our business relationships are treated as partnerships, meaning that your needs are our own. Our partners are nationwide and stretch from metro-markets to rural locations. Although we do not have a magic drawer to find your perfect hire, we do have an incredible team of niched Recruiters and Researchers that make it seem like it's that simple.