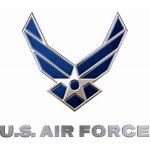 United States Air Force Health Professions
United States Air Force Health Professions
The safety and security of your country, and countrymen depends on those willing and able to continue the mission at home and abroad. The US Air Force is not just another job. It's a calling to serve.

The pay in the majority of allied health career fields we offer can often exceed expected civilian employment earnings commensurate with training and experience.

The benefits are often unmatched and innumerable. From balanced work-life schedules, 20 year retirement options, continuous education and training opportunities to free medical and dental coverage, paid professional travel, and vacation time with pay. The Air Force takes care of their Airmen through a laser focus on quality of life.

As an Air Force asset to the mission you are empowered to work internationally making borders an irrelevant barrier to your professional experience. One professional license covers you for global impact across multiple mission sets.
Mechanicsburg

,

Pennsylvania

,

United States
Mechanicsburg

,

Pennsylvania

,

United States
Company Information
The US Air Force needs highly motivated and highly qualified allied health professionals to fill the Officer ranks across the Air Force Medical Service.

We have direct hire, internship, and scholarship program options.

Who says you can't have a career AND an adventure at the same time?

AIM HIGH!
SERVE WITH CARE
It's our mission to provide our Airmen and their families with the best healthcare possible, so we're constantly seeking to add more of the best healthcare professionals to our team. From general medicine to highly focused subspecialties, there are dozens of exciting healthcare careers in the U.S. Air Force.


BROADEN YOUR PRACTICE
MAKE A MOVE TO MAKE A REAL DIFFERENCE
The men and women in the Air Force face unique physical and mental challenges that require the help and expertise of a wide range of Health professionals. As an Officer in the U.S. Air Force, you'll lead an interesting career while working with other top healthcare professionals in state-of-the-art medical facilities on bases around the world.



No matter what your area of expertise, we will provide you with a variety of opportunities to take your career to the next level. Continue to treat patients as you grow and develop personally and professionally.




Career Development
The U.S. Air Force allows you to go beyond your daily job responsibilities to continue advancing as an officer and a leader. As an Health professional in the U.S. Air Force, you'll have unique career-enhancing advantages at your disposal.


Education and training is integral to every career and every aspect of the Air Force mission. As a Health professional, you'll have numerous funded opportunities at your disposal, so we can continue to treat every patient with the best, most advanced care available.


Company History
Est 18 SEP 1947 and we've been the world's greatest air and space power ever since. Will you be part of our legacy?
No job openings
---